Project Manager
Project Manager
USP Marketing Consultancy
Rotterdam +
What is required?
Bachelor's degree (hbo or wo)
At least 5 years relevant work experience
Able to translate client questions into research projects
Good command of English
Good management skills, strong analytical skills
What will you get?
€1.468 - €2.275 gross p/m (depending on knowledge and experience) based on Croatian conditions of contract
40-hour working week
20 vacation days
Personal Development Plan (linked to a training schedule)
Short-term possibility of a permanent contract
Shared lunch, weekly drinks, annual weekend away
What will you do?
30% Research related team meetings
20% Preparing questionnaires
20% Working on reports
10% Kick-off sessions with clients
10% Presenting results to clients
10% Team meetings (not research related)
This vacancy has been created based on interviews with employees to help you get a realistic preview of the job.
Vacancy
As a Project Manager at USP Marketing Consultancy, you are responsible for the coordination of projects. You support clients during the entire project: from the moment they request a proposal, to the moment you deliver and present the research results and the accompanying report with insights and advice. Sometimes a new request comes in via a Sales Representative; sometimes clients already know you and contact you directly. You examine the request critically and schedule meetings with the client to clarify the research question. In this way, you can draw up a concrete proposal and a preliminary schedule. Moreover, you are responsible for the timely involvement of the Research Analyst(s) in the project.
Once a project is running, you draw up the research questionnaire with the client during a kick-off. The Research Analysts program this, and the Fieldwork Coordinator then sends it out to local fieldwork partners. During the fieldwork, you maintain contact with the Research Analysts to check if everything is going according to plan. Meanwhile, you gather insights about the first results that come in and work on other projects in other phases. Finally, you create and present the reports, converting the results into practical insights and strategic advice for the client, often in collaboration with the Consultant.
There are three Business Units: each unit has a Business Unit Manager in charge. These Business Units are Construction, Do-It-Yourself & Installation and Living & International. The Business Units are divided into teams and have different Team Leaders. Each team consists of at least one Project Manager or Consultant, a Research Manager or Senior Research Analyst and some Research Analysts. You will not only work on projects with direct colleagues from your team, but also on organization-wide projects with colleagues from other teams.
If you enjoy working closely with clients, and if you find it challenging to turn results into practical advice and insights, then this is a job for you.
Calendar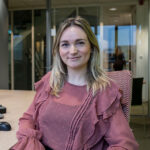 Project Manager
Maud Eykman
During an enjoyable working day, you present the final report to the client and notice that they are satisfied with the results and insights. That is what you do it for.
On a less enjoyable day, you notice that the fieldwork has taken so long that you have to adjust the project planning and make some major adjustments. As a result, you have less time for other tasks.
08:00

09:00

10:00

11:00

12:00

13:00

14:00

15:00

16:00

17:00

18:00
You receive a complex request from a client for a qualitative study, from which you cannot immediately determine what the client exactly wants to know. How do you approach this?
The client wants to know whether they can successfully enter a specific foreign market with a new product. There is more to this rather general question; it is up to you to find out. You schedule a meeting with the client in which you systematically try to clarify the situation, the problem and the research question. You ask critical questions and try to formulate the needs as concretely as possible. You think about this carefully beforehand: which questions can you ask to get the client's wishes as clear as possible? And how can you then offer suitable research? It is up to you - during one or more meetings - to establish the actual demand.
Growth
Every employee receives a Personal Development Plan. In this plan, USP outlines what the growth ambitions are, what time frame this involves, which training courses can be followed and which development steps need to be taken. Twice a year, there is an evaluation and consideration moment, but in the meantime there is also a lot of guidance from the Team Leaders and Business Unit Managers to ensure that your growth plans are achieved.
Working at USP Marketing Consultancy
USP Marketing Consultancy is a market research agency focused on the construction sector, installation sector, do-it-yourself sector and the residential sector. Through its knowledge of the market, USP retrieves relevant market information and maps out what these insights mean for organizations, and what needs to be changed or optimized. But also how organizations can achieve this. This way USP Marketing Consultancy helps manufacturers, retailers and organizations at home and abroad to get the best out of themselves and their products or services.
You can find more information about working at USP Marketing Consultancy at this LinkedIn-page.
Headquarters in Rotterdam

Active worldwide with offices in the Netherlands, Germany and Croatia

33 employees in the Netherlands

55 employees worldwide

67% / 33%

Average age 34 years

Business casual

Possibility to work from home
Colleagues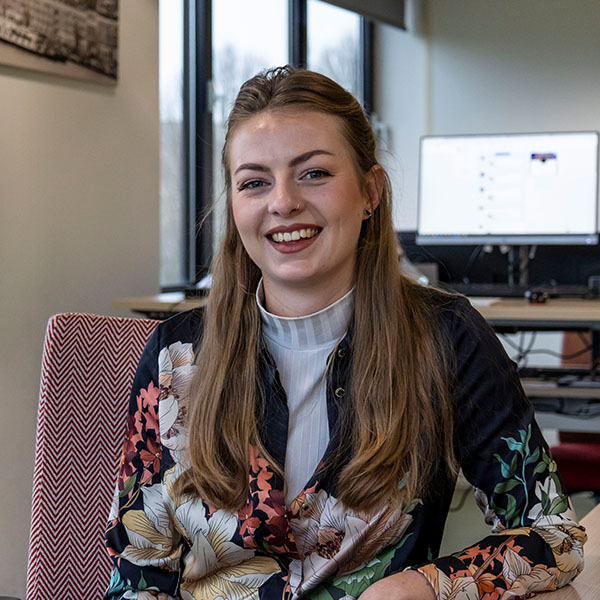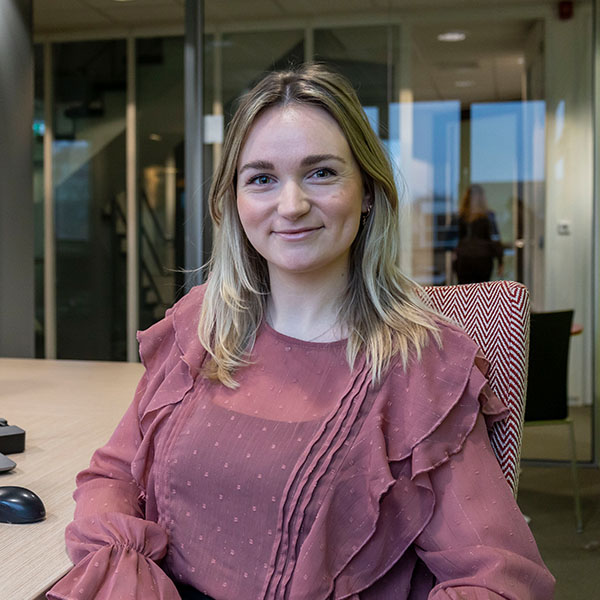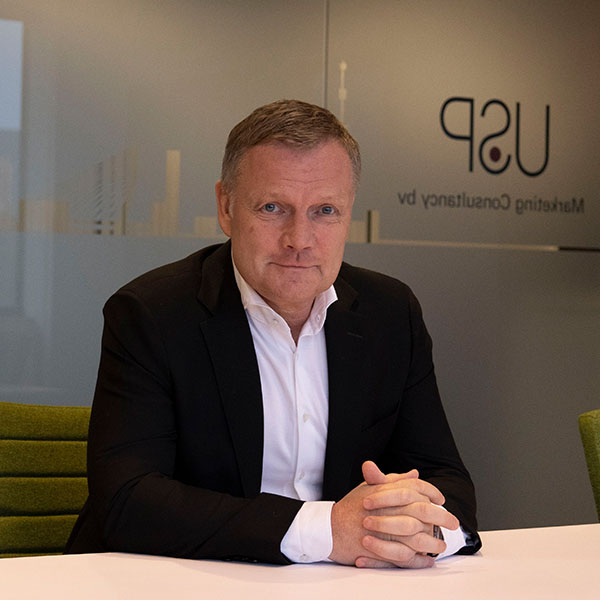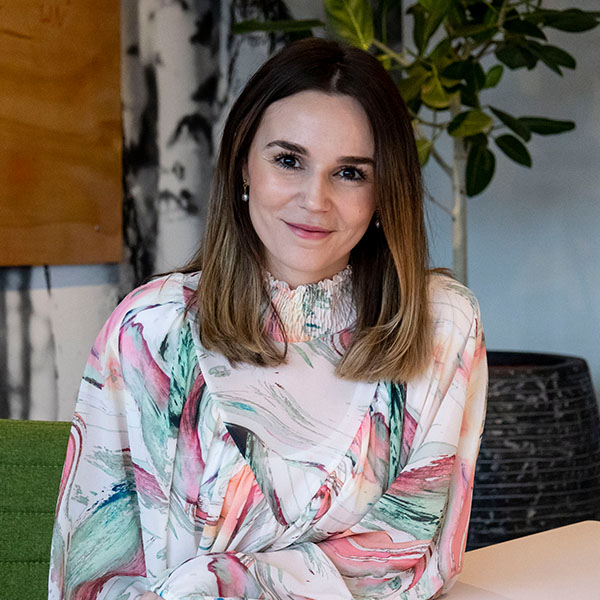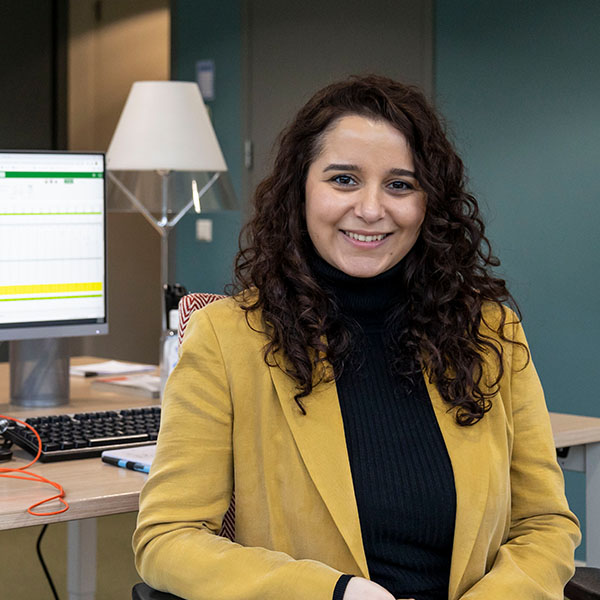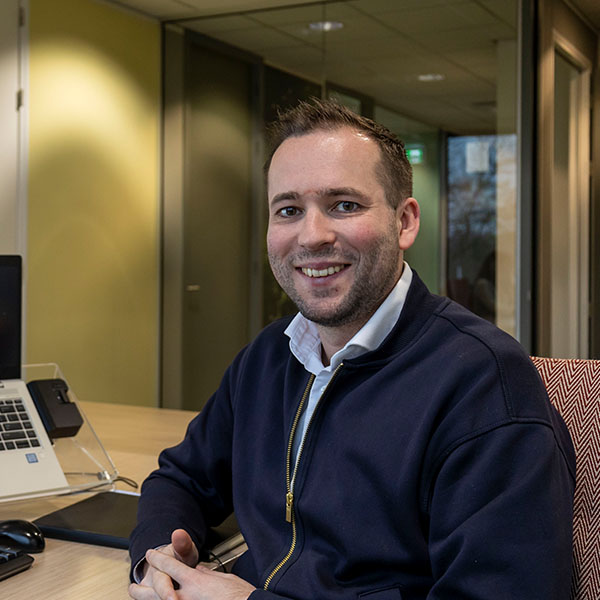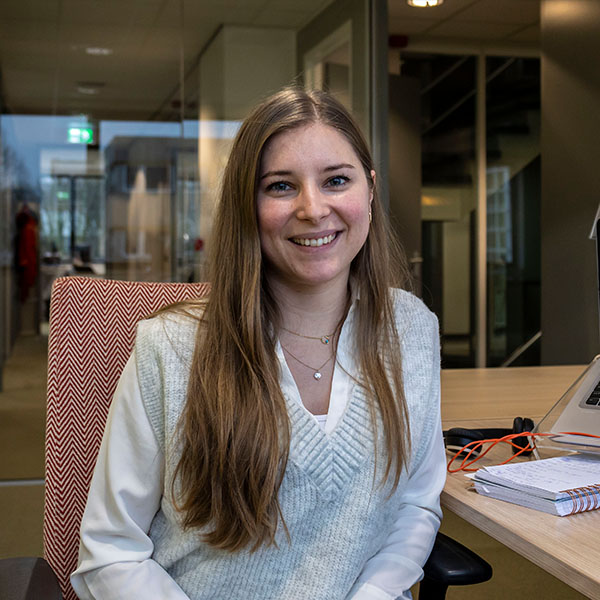 Suzanne Ros - Research Analyst
Why did you decide to work for this company?
I thought the sectors in which USP is a market specialist, were interesting and definitely relevant. Moreover, the fact that USP operates on an international level was a good fit for me, as I have an international background. The company culture is varied and 'internationally-minded'.
What was your previous job?
Entrepreneur and student.
What do you do in your spare time?
Going out for dinner, discovering new places, hanging out with friends and going to concerts and festivals (whenever it is possible again).
Maud Eykman - Project Manager
Why did you decide to work for this company?
Because of the growth opportunities, the diversity of clients and the ability to work with large international companies. Also important: the very pleasant working atmosphere!
What was your previous job?
Research expert - DirectResearch.
What do you do in your spare time?
Going to festivals, grabbing sidewalk cafes, biking and shopping online.
Jan-Paul Schop - Founder - Managing Director
Why did you decide to work for this company?
I founded USP and chose to specialize on the construction, installation and DIY-market, which is a very challenging market. We work for the big international players, who have all kinds of marketing, product development and CSR issues. Clients are constantly challenging us, making us better and smarter.
What was your previous job?
Student, I started USP right after college.
What do you do in your spare time?
Sports (tennis, running, swimming and skiing), my kids, going out for dinner and traveling.
Lidija Markovic - Manager HR & Operations
Why did you decide to work for this company?
As a sociology student, I was looking for a side job where I could do something with research, which is how I ended up at the USP call center. I was given many opportunities to develop myself and to grow, so 14 years later I still enjoy working there. By now I no longer work as a telephone market researcher, but as Manager HR & Operations and member of the Management Team.
What was your previous job?
My first real job was at USP, after I graduated I was a Staff Planner and Team Coach for a while. Then I coordinated national and international fieldwork and finally progressed to my current role.
What do you do in your spare time?
I have 6 year old twins that I love to spend my time with, but I am also a sociable person and love drinks and trips with friends.
Esma Morgul - Research Analyst
Why did you decide to work for this company?
I was looking for a company that I can grow with together. USP, as a growing company, was therefore a perfect fit and offered me a great opportunity to develop. Furthermore, from the first day, I felt at home and taken care of thanks to the amazing company culture.
What was your previous job?
Research Assistant (university).
What do you do in your spare time?
Walking, having fun with friends and reading.
Jeroen de Gruijl - Team Leader | Consultant
Why did you decide to work for this company?
I was looking for an organization where, as a young starter, you are seen and heard and can work on serious assignments. At USP, I had the confidence from day 1 to work for the biggest brands in construction, and I still enjoy doing it.
What was your previous job?
Project worker at a supermarket organization.
What do you do in your spare time?
Going for dinner and the pub, to Feyenoord and to the zoo with my son Thom (3).
Ingrid Kovacic - Project Manager
Why did you decide to work for this company?
After I finished my study, I wanted to continue my career in market research. USP seemed like a great choice because they give the opportunity to grow and improve. All of this brings its challenges but because of the team and colleagues, you feel that "every problem has a solution" which is great!
What was your previous job?
Student.
What do you do in your spare time?
Reading and drinking coffee in the sun.